For pupils
---
Scientific and educational magazine `Al-Farabi.kz`

Scientific and educational magazine `Al-Farabi.kz`
Scientific and educational magazine `Al-Farabi.kz`
Dear teachers and senior pupils!
As one of the most effective ways of improving the quality of education, as well as identifying and training the future elite of our country, today it is considered profile training of senior pupils. This task is intended to serve as scientific-educational magazine for high school students "Al-Farabi.kz", which is available since 2012 at al-Farabi KazNU. The main thematic direction of the publication: in-depth study and specialized training of students of humanitarian and natural-scientific subjects. Language of publication: Kazakh, Russian. Periodicity 1 time per quarter.
The subscription to 2021 at the magazine "Al-Farabi-kz", you can subscribe to receiving points of JSC "Kazpost".
Subscription index of the journal 74501.
Legal address: Almaty, al-Farabi Ave. 71, KazNU. al-Farabi. tel: 7 (727) 292-57-17, EXT:21-75. e-mail: danara.k0506@gmail.com
Dear readers!
Welcome to the pages of the magazine for students from the leading national university of the country – the magazine "Al-Farabi-kz".
Today, the country gives young generation a tremendous opportunity to study in higher education that allocates a large amount of grants, focusing on priority directions of development of countries and regions. We want to believe that for you, young Kazakh intellectuals, the magazine "Al-Farabi-kz" will be the intelligent sail, which you will have fun swimming in the ocean of modern knowledge, and the sail will be filled with your enthusiasm, youthful enthusiasm, a new, bold ideas and solutions to complex problems.
Scientific and educational magazine "Al-Farabi.kz"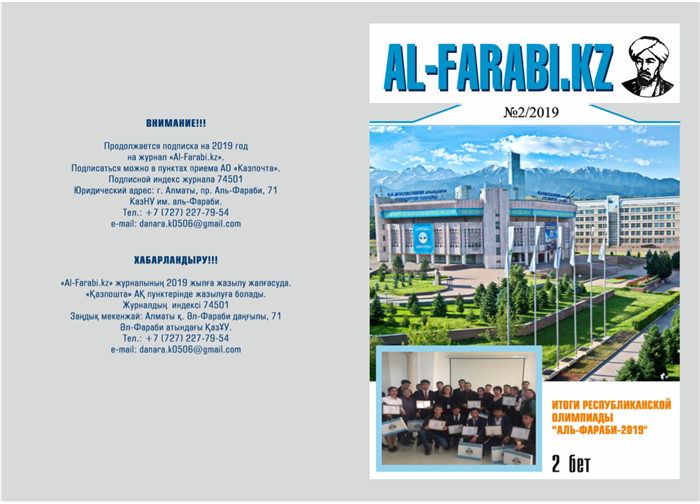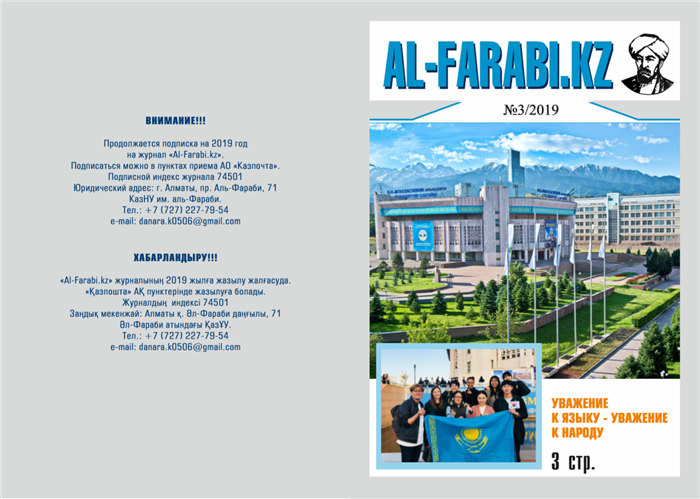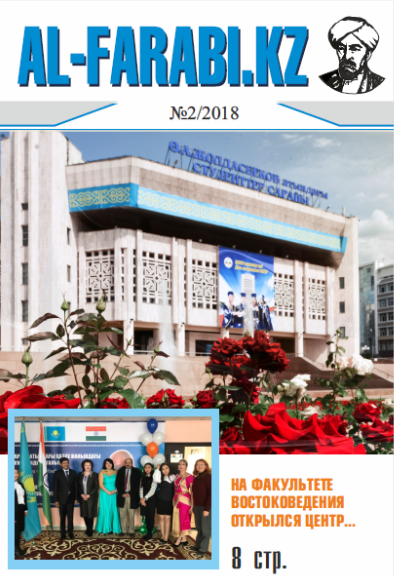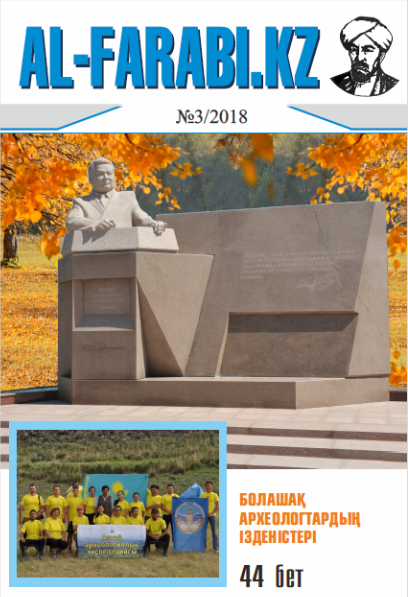 | | | |
| --- | --- | --- |
| |   |   |
| |   | |
| | | |